Offload server management and security hassle from your development team with our Managed cPanel (with Containers) Reseller Hosting.
The best Managed cPanel (with Containers) Reseller Hosting in Australia is based on RedyHost's fast (benchmarked) cloud. We provide you fully supported and preconfigured environment. We give you the full flexibility and power of cPanel in your hands to manage your customers. Fast technical support and knowledgeable staff will not let you (and your customers) down.
Meet the High Performance Servers for Resellers
cPanel with Containers, bundled with software and security features missing anywhere else
All in one Reseller Hosting pricing
Reseller8
Full management included
Reseller 16
Full management included
Reseller 24
High performance server
Reseller 32
Top performance server
All prices include 10% Australian GST. Overseas customers receive 10% price reduction during checkout.
Managed cPanel with Containers Reseller Hosting
This Australian Reseller Hosting option is great when you look to manage your own customers via RedyHost's managed Reseller VPS with cPanel/WHM login. It is limited to Australia only.
Your own VPS, fully managed and secured by our professionals
Real Server Security included
Malicious traffic monitoring and alerting
Cloud, benchmarked to be ahead of the competition
Fully scalable, resize up or down at any time
Preconfigured high-performance LAMP with Nginx
1x cPanel license included
CloudLinux + CageFS to provide containerised environment
Free AutoSSL by cPanel to encrypt all your websites
Reseller support. You provide support to your customers, we support you
Client-site speed optimisation with HTTP/2 and mod_pagespeed
Free RapidSSL for the life of your reseller account with us, protects WHM/cPanel/Webmail
Access to WHM as root user
Manage your own cPanel packages and features
Create as many hosting packages as you need
Your own cPanel, Webmail and WHM URL
Rebrand cPanel templates to match your style
Use your website to sell hosting services in Australia
Use billing and client management software of your choice
Web Application Firewall with Virtual Just In Time Patching
Malware detection and reporting, Malware upload scanner
Frequently Asked Questions
What software licenses are included?
We include the following software licenses:
cPanel for VPS license
Softaculous script installer license
Security vendor license (WAF, HIDS, Firewall, Malware protection, etc.). See the Security for Everyone page for more information.
Nginx plugin (XtendWeb)
CloudLinux, CageFS
Can I upgrade my Reseller Server, if so - how?
Each Reseller VPS could be scaled up or down at any time. Reseller VPS could be upgraded via the client area, it takes only a minute to resize your Server.
Is Reseller Server highly available? What happens when a physical server goes down?
All Reseller Servers are hosted in a cluster with high availability. In a rare case of a hardware failure, eachReseller Server will restart on a healthy physical node. All disks of Reseller Server are attached to a shared storage, they are not bound to a physical server.
Are there any backup options included with every Reseller Server?
EveryReseller Server comes with free unlimited storage for server snapshots. The snapshots could be manual (created by you when you need them), or automated - created by a backup policy.
To manage snapshots, login to the Management Console at https://cloud.redy.host. From the Management Console, you could create or edit a Snapshot Policy. The Snapshot Policy manages automated backup creation and retention.
EachReseller Server could have only one Snapshot Policy.
Each Snapshot Policy could have snapshots created and rotated with following time intervals:
4 hours
8 hours
12 hours
1 day
7 days
Every Reseller Server has snapshots limit, typically 10 snapshots. In rare cases, this number could be increased upon request.
Every snapshot is stored in the same storage repository, as Reseller Servers hard drive.
Do you provide redundant form of server backup?
Every Reseller Server comes with a bonus backup option. Fortnightly, every Reseller Server is backed up to an external backup system.
How much backup restoration costs?
In a rare case, when you need to restore your Reseller Server from an existing snapshot, you could restore your server to the previous state yourself, free of charge.
In the case where a restoration requested from a fortnightly backup, RedyHost will charge your the full monthly cost of your Reseller service.
Customer feedback
Just wanted to say thank you for excellent service lately. No problems at all. The forum I have is working nicely.
No errors or going slow, just working great.
Keep up the good work on your end and again thanks.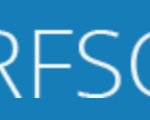 Darren Mihel
Just want to say that ticketing system looks PERFECT!!!!!
It is clear and very user-friendly.
Keep up the good work!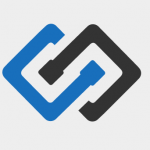 Alex
Redyhost & particularly Ivan have always been amazing over the last 10 plus years we have worked together. Always attentive, consultative & helpful & we have never ever been let down by poor service, response times or technology. We at tilkah are happy to recommend Redyhost to anyone.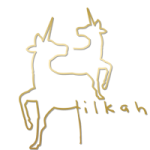 Scott Sheezel
I find that the support offered by RedyHost is the most useful ever. I always get immediate help. In the web hosting business, time is of the essence. Thanks to RedyHost using great support, I never waited to get help. Fantastic!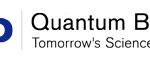 James Oshana
RedyHost is not only the best provider regarding performance & accessibility, they also have the best support team. They were always ready to go the extra mile to solve my issue. Their Drupal knowledge & experience is real, they know how to guide me through our setup, give us the best server configuration for our application. The big plus is that if our issue was out of their scopes, they provides us with the most relevant documentation to help us solve it. They never let us down!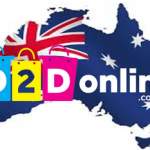 Morgan Perrot
The easiest transfer imaginable. All the options to customise a Drupal CMS were there (including GIT and Drush) and RedyHost really couldn't have been more helpful or prompt in their service - their technical proficiency was excellent. Importantly, there haven't been any issues at all in the several weeks since the transfer so it's been well-tested. Five stars.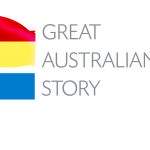 Claire Balsarini