Having strongest security system in place we are very confident to offer hosting for End Of Life (EOL) and Unsupported Web Applications. Whether you have no time or budget to upgrade your CMS or eCommerce system, we provide bulletproof security that protects it like nothing you ever experienced.
10 years in the market, supporting and protecting end of life web applications
The unique combination of the network and server security, fastest performing hardware and the know-how allows RedyHost customers to never worry about the security of their website. The end of life applications secure hosting service takes care of your website security on the server and network level, keeping exploits and malicious traffic away.
Features of End of life applications hosting
The security system monitors all traffic to and from your website, blocking attempts to exploit its vulnerabilities or any other types of attacks.
Intelligent Account Shield features
DoS Mitigation
Web Application Firewall
Intelligent attack blocking and unblocking
SQL Injection Protection
XSS Attack Protection
Daily malware/virus scans
Daily vulnerability scans
Uploads scanner
Rootkits Protection
Dictionary Attack Protection
Brute force protection
Spam form submission prevention
Redundant Firewall protection
Pricing for End of life website hosting
EOL Security
Web site demanding high performance
EOL Unlimited
Multiple websites in one account
All options of EOL Security plan, with:
Unlimited size SSD Storage
EOL Performance
Fastest page loading & extra CPU power
All options of the UNLIMITED plan, with:
Intelligent Security included
Memcached dedicated instance
All prices include 10% Australian GST. Overseas customers receive 10% price reduction during checkout.
Australian data centre
24/7 system monitoring
Unlimited Add-On domains
Unlimited Parked domains
Unlimited Sub-domains
Softaculous integration (single click install 300+ scripts)
Free domain when signing up for 2 years*
Instant activation
Free SSL by cPanel and Comodo
Configure PHP modules in cPanel
NodeJS via Nginx
Containerised tenant isolation
Reseller & affiliate ready
CloudLinux for smooth service delivery
Access to Memcached
Email support
99.9% Uptime Guarantee
Enterprise Spam Filtering
Enterprise Virus Protection
30 days money back guarantee
Configure PHP settings in cPanel
Our Cloud Systems are proven FAST
An incredible performance of our Linux servers vastly improves high transactional applications and databases. Unless you are loading hundreds of unnecessary or wrong WordPress modules, your website will run so fast you would not even believe it. Our fast full-SSD SAN storage connected via the 10GB network, combined with proven performance tools (such as APC, Memcached, Varnish and Nginx) will ensure your WordPress website is running at incredible speed!
Frequently Asked Questions
Can I SSH into my account?
Yes, we support passwordless (SSH keys) login via SSH.
What does CPU allocation mean?
Each cPanel account runs in a container with server hardware resource allocation. We limit the CPU time, RAM, IOPS, files limit. The CPU time 100% represents full access to 1 CPU, 200% is 2 CPUs and so on. 50% CPU time means your account shares the same CPU with another account. Read more about CloudLinux hardware resources cap. LVE and CageFS
What is the SLA for cPanel hosting?
All plans are covered by 99.9% SLA per month. SLA covers hardware and network uptime, the cPanel servers run inside a Highly Available cluster, with Cloud Storage. A separate backup server is used to store all accounts.
Do you provide a free domain name for my website?
Any cPanel account with 24 months subscriptions receives a complimentary domain name. As long as your account is hosted with us, we will cover any number of domain name renewals. 
What CPU and RAM limit applies to?
The CPU and RAM limit applies to PHP, MySQL and Apache.
Customer feedback
Just wanted to say thank you for excellent service lately. No problems at all. The forum I have is working nicely.
No errors or going slow, just working great.
Keep up the good work on your end and again thanks.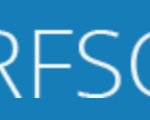 Darren Mihel
Just want to say that ticketing system looks PERFECT!!!!!
It is clear and very user-friendly.
Keep up the good work!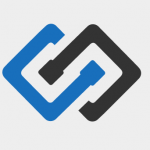 Alex
Redyhost & particularly Ivan have always been amazing over the last 10 plus years we have worked together. Always attentive, consultative & helpful & we have never ever been let down by poor service, response times or technology. We at tilkah are happy to recommend Redyhost to anyone.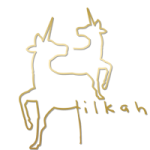 Scott Sheezel
I find that the support offered by RedyHost is the most useful ever. I always get immediate help. In the web hosting business, time is of the essence. Thanks to RedyHost using great support, I never waited to get help. Fantastic!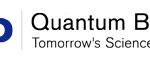 James Oshana
RedyHost is not only the best provider regarding performance & accessibility, they also have the best support team. They were always ready to go the extra mile to solve my issue. Their Drupal knowledge & experience is real, they know how to guide me through our setup, give us the best server configuration for our application. The big plus is that if our issue was out of their scopes, they provides us with the most relevant documentation to help us solve it. They never let us down!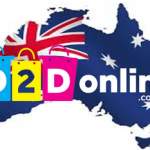 Morgan Perrot
The easiest transfer imaginable. All the options to customise a Drupal CMS were there (including GIT and Drush) and RedyHost really couldn't have been more helpful or prompt in their service - their technical proficiency was excellent. Importantly, there haven't been any issues at all in the several weeks since the transfer so it's been well-tested. Five stars.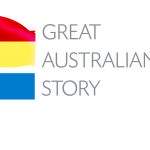 Claire Balsarini