Run your business, leave your hosting security and performance demands to the experts! We ensure uptime, managed security and data protection by Atomic Secure Linux, OS upgrades and patching, server performance tuning and monitoring of your application*** for your business. This is what we believe the best managed secure hosting for Drupal or WordPress (or any other CMS) is.
The real server security, where you need it, at a price you can afford!
With managed secure hosting service, we allocate a dedicated account manager for every client. We design the best platform for your demands. We support all your requests throughout it's life cycle!
Benefits of Managed Secure Hosting
Our managed secure hosting cloud platform was benchmarked to outperform the competition up to 3x times!
Find out more
Every Managed Secure Hosting Service includes
24/7 Security monitoring and DoS protection
High Availability. Fully redundant architecture allows us to quickly recover your service from the rare event of a hardware failure
Sophisticated Security Model. Security hardware, software and policies help reserve your server resources for desirable traffic only
100% Australian infrastructure to minimise latency and response times
Incredible performance for Linux and Windows servers.
Content Optimisation and minification via pagespeed module.
SPDY or HTTP/2 protocol support.
No root access. We manage your servers for you.
External Service Monitoring with SMS notifications (upon request)
Direct Access via SSH
Ability to request installation/uninstallation of applications as you please
99.95% Uptime Guarantee
Optional Control Panel to manage Virtual Server
Unmetered 1Gbit/s Private Network between VPS' available (upon request)
24 hours activation for managed secure hosting
30 days money back guarantee
Daily, Weekly, Monthly Backups of your VPS
1 Dedicated IP address
Optional Multiple Dedicated IPs
Free RapidSSL certificate
Included Security & Management Extras
Managed Server Security
Web Application Firewall
Complete Server Management
SQL Injection Protection
XSS Attack Protection
Rootkits Protection
Redundant Firewall protection
Dictionary Attack Protection
Rootkits Protection
Drupal 6 LTS
DoS/DDoS Mitigation
Outstanding Cloud Security
Super Fast Hardware & Network
Fully Elastic. Scale UP/DOWN
Secure Private Network
24x7 External Uptime Monitoring
24x7 External Monitoring
24x7 Managed Support
4 hours of managed support with Premium Management Service
Every VPS we provision passes our performance, security and vulnerability scan. Every VPS provisioning time is 48-72 hours.
Complete Management
Complete LAMP management
LAMP Performance tuning
LAMP Security tuning
OS patches and modifications
Guaranteed 99.95% uptime
Monitored Security
RedyHost security included
Web Application Firewall included
Host Intrusion Detection System included
Multi-level alert system
High-Performance LAMP
Tuned Apache or Nginx
PHP-FPM
Nginx cache
HTTP/2
Memcached included
Zend Opcache
Frequently Asked Questions
How often do you check and apply security patches for LAMP?
We monitor security announcements from multiple sources and apply available patches depending on their criticality. All critical patches are applied within 24 hours period 24/7/365.
Non-critical security patches are applied within 5 days during normal business hours.
Non-security patches, such as regular package updates are applied monthly.
We provide custom patching SLA based on client requirements, please contact us to discuss your need.
Can I upgrade my Managed VPS, if so - how?
Each Managed VPS could be scaled up or down at any time. Please contact your account manager to discuss upgrade options, it takes only a minute to resize your VPS.
Is Managed Cloud VPS highly available? What happens when a physical server goes down?
All Managed Cloud VPS are hosted in a cluster with high availability. In a rare case of a hardware failure, each Managed Cloud VPS will restart on a healthy node. All disks of Managed Cloud VPS attached to a shared storage, they are not bound to a physical server.
Are there any backup options included with every Managed Cloud VPS?
Every Managed Cloud VPS comes with free unlimited storage for server snapshots. The snapshots could be manual (created by you when you need them), or automated - created by a backup policy.
To manage snapshots, login to the Management Console at https://cloud.redy.host. From the Management Console, you could create or edit a Snapshot Policy. The Snapshot Policy manages automated backup creation and retention.
Each Managed Cloud VPS could have only one Snapshot Policy.
Each Snapshot Policy could have snapshots created and rotated with following time intervals:
4 hours
8 hours
12 hours
1 day
7 days
Every Managed Cloud VPS has snapshots limit, typically 10 snapshots. In rare cases, this number could be increased upon request.
Every snapshot is stored in the same storage repository, as Managed Cloud VPS hard drive.
Do you provide redundant form of server backup?
Every cloud VPS comes with a bonus backup option. Fortnightly, every Cloud VPS is backed up to an external backup system.
How much backup restoration costs?
All backup restoration costs for managed hosting services count towards monthly support agreement. Backup restoration will be free if unused support time or accumulated support time allows it. 
Customer feedback
Just wanted to say thank you for excellent service lately. No problems at all. The forum I have is working nicely.
No errors or going slow, just working great.
Keep up the good work on your end and again thanks.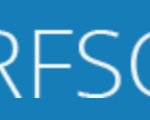 Darren Mihel
Just want to say that ticketing system looks PERFECT!!!!!
It is clear and very user-friendly.
Keep up the good work!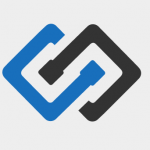 Alex
Redyhost & particularly Ivan have always been amazing over the last 10 plus years we have worked together. Always attentive, consultative & helpful & we have never ever been let down by poor service, response times or technology. We at tilkah are happy to recommend Redyhost to anyone.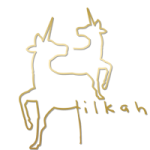 Scott Sheezel
I find that the support offered by RedyHost is the most useful ever. I always get immediate help. In the web hosting business, time is of the essence. Thanks to RedyHost using great support, I never waited to get help. Fantastic!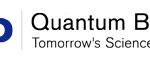 James Oshana
RedyHost is not only the best provider regarding performance & accessibility, they also have the best support team. They were always ready to go the extra mile to solve my issue. Their Drupal knowledge & experience is real, they know how to guide me through our setup, give us the best server configuration for our application. The big plus is that if our issue was out of their scopes, they provides us with the most relevant documentation to help us solve it. They never let us down!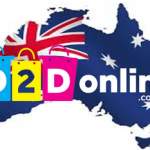 Morgan Perrot
The easiest transfer imaginable. All the options to customise a Drupal CMS were there (including GIT and Drush) and RedyHost really couldn't have been more helpful or prompt in their service - their technical proficiency was excellent. Importantly, there haven't been any issues at all in the several weeks since the transfer so it's been well-tested. Five stars.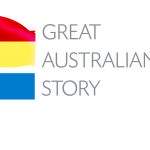 Claire Balsarini